Fletcher Mackel, WDSU Sports Anchor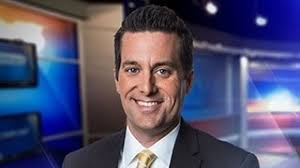 Sports has always been a big part of native New Orleanian Fletcher Mackel's life. The son of a professional golfer, Fletcher played baseball in high school at De La Salle and was the team captain of the Loyola University baseball team during his senior year.
Since arriving at WDSU-TV as a sports anchor and reporter in the fall of 2002, Fletcher has covered some the biggest events in Louisiana sports history. The Saints Super Bowl Championship ranks No. 1, but Fletcher was also on the field for LSU's two BCS National Championships in football and for the Tigers' College World Series Championship. Fletcher has covered three NCAA Final Four Championships (two in New Orleans and one featuring the LSU Tigers in Indianapolis).
Fletcher says he is most proud of the Saints on 6 shows produced by WDSU. Featuring former Saints Head Coach Jim Mora as a co-host the shows have won various local, regional and national awards.
The news bug also briefly bit Fletcher during his time at WDSU. As part of the station's Hurricane Katrina coverage in 2005, Fletcher rode out the storm at the Jefferson Parish Sheriff's Office in Harvey and provided live, in-depth reports in the days and weeks following the storm.
He was part of the news team that hunkered down at WDSU for six weeks following the storm, sleeping in a news edit bay on a sleeping bag.
An active sports blogger, Fletcher encourages everyone to check out his opinions on Saints, LSU, Hornets and Tulane at: Offsides With Fletcher Mackel
Prior to joining WDSU, Fletcher spent four years in Alexandria, La., working for NBC affiliate KALB-TV.
Fletcher was born and raised in New Orleans, and currently lives in the city.
He's the son of Judy Mackel and the late Frank Mackel. His identical twin brother, Travers, is a news reporter for the WDSU I-Team.
Awards:
2006 Press Club of New Orleans: Best Sportscast
2007 Press Club of New Orleans: Best Sportscast
2007 Louisiana Associated Press: Best Sportscast
2008 Press Club of New Orleans: Best Sportscast
2009 Press Club of New Orleans: Best Sportscast
Associations:
New Orleans Saints Hall of Fame Voter
Associated Press NCAA Men's College Basketball Voter