WE CONTINUE TO OBSERVE SOCIAL DISTANCING, MASKS ARE OPTIONAL.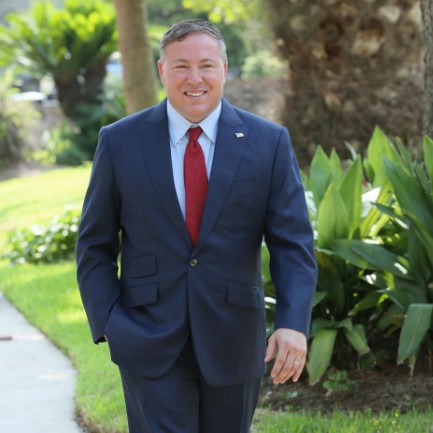 Under normal times good Governance is never easy. Throw in a global pandemic, two hurricanes, civil/political uncertainty, an aging infrastructure, and working with an annual budget smaller than Rummel High School and it might seem impossible to provide even basic minimal services.
But over the last four years by working hard and smart, and building strong relationships in Jefferson Parish, in Baton Rouge and in Washington, D.C., Harahan has never seen better days. Dreaming big and having the confidence that small towns CAN do big things, has resulted in securing millions of dollars in state and federal Grants. Funding for projects that will have a decades-long impact on this small city. And that was just for the first four years.
Over the next 3 years, Harahan will begin another $7million in new infrastructure, parks and recreation projects. This number does not include repairing the gym or replacing the fire station – which could be millions more.
Tim has committed himself to working hard, doing what's right and seeing that Harahan and ALL small towns in Louisiana CAN succeed. That the word "impossible" is eliminated from our thought process and that #50 in any category is never acceptable.
In summary:
Founder/Owner of Uniform Apparel company for 32 years
Started company in backyard of home at age 17
Revenue grew from zero to approximately $35 million
Clients included Smoothie King, Choctaw Indian Nation (Casino), Florida Marine, Vulcan Marine, Turn Services, Oreck International, over 100 movie/TV productions
Sold company in 2021
Named 46th Development Ready Community by Louisiana Economic Development
Secured $6,765,900 State Grants/Capital Outlay (over last 3 years – compared to $488,000 over the previous 23 years)
Secured $8,420,034 Federal Grants/Programs (over last 3 years)
Identified approximately $18 million in infrastructure repairs and upgrades
Began Jefferson Highway Streetscaping (~$576,663; LADOTD)
Began Wind Retrofit (~$374,560; LA Hazard Mitigation Grant)
$327,953 – Fees, Rebates, Reimbursements Collections
Following Tim, we are please to have the HON. HANS J. LILJEBERG who recently retired from the Louisiana Fifth Circuit Court of Appeal join us for our installation of the Board of Directors and Officers.