WE CONTINUE TO OBSERVE SOCIAL DISTANCING, MASKS ARE OPTIONAL.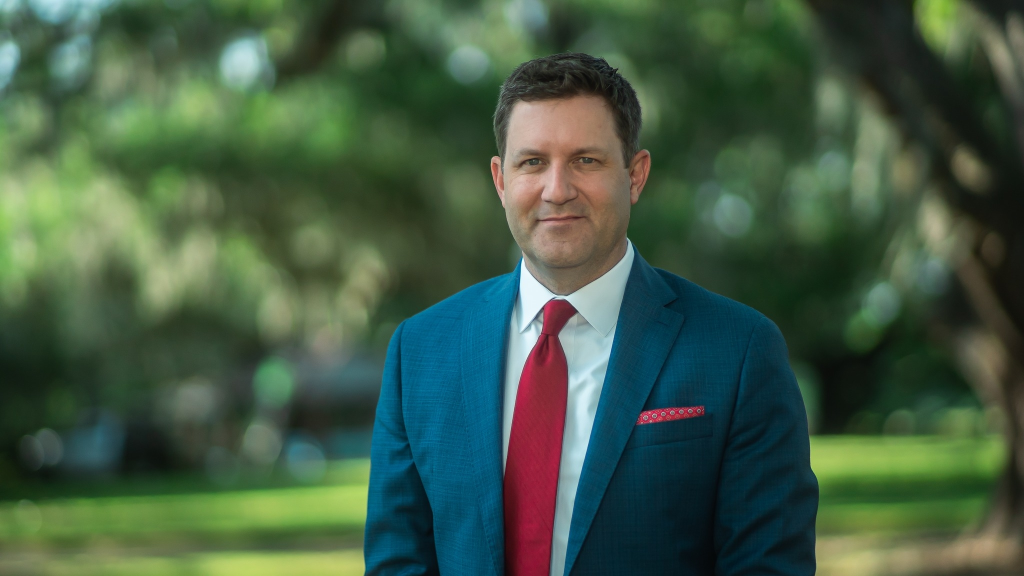 Scott Walker was elected to the Jefferson Parish Council in 2019 and has put a strong focus on transparency, accessibility, public safety, the future of Jefferson Parish and economic development opportunities.
He has worked closely with the Sheriff's Office to enhance the great work it does, providing funding for two speed trailers equipped with license plate reader technology and bulletproof vests for JPSO K9s.
With a focus on the parish's youngest learners, Councilman Walker has also led the Jefferson Parish Council's early childhood education initiative — contributing one million dollars over three years and securing private donations from the Jefferson Business Council and Jefferson Community Foundation to total more than two million dollars in three years when factoring in the state's dollar-for-dollar match.
Councilman Walker also led the parishwide redistricting efforts after the 2020 Census, strongly supports ongoing efforts to modernize the parish library system and was the driving force behind $20 million in funding being dedicated to the modernization of The Shrine on Airline and The Alario Center. Councilman Walker's office also facilitated and paid for upgrades at the Alario Center, such as new sport court and basketball goals for the facility.
He has also provided funding to complete renovations at a Jefferson Parish Head Start center in River Ridge and for the purchase of an ambulance for Lafitte, Crown Point, Barataria and Jean Lafitte.
In addition, Councilman Walker is proud to have partially funded wireless internet at parish playgrounds, helped secure additional early voting locations on both sides of the river, launched the first Spanish-language facebook page and organized and executed United Way relief efforts on the ground after a tornado severely damaged parts of the Westbank.
Councilman Walker has regular meetings with JEDCO representatives to discuss economic development ideas and initiatives in the parish, as well as development opportunities on the Westbank.
As Councilman At-Large, Scott represents the entire parish and takes the responsibility of serving the people of Jefferson Parish seriously. If you call or email his office, he promises you'll hear back from someone that day.
Councilman Walker is the oldest of three children and was born and raised in Metairie. He attended St. Angela Merici, Brother Martin High School and the University of Southern Mississippi. He spent 23 years in local news before leaving in 2018 to open his PR firm and Shipley Do-Nuts on Metairie Road. He lives in Metairie with his wife of 23 years, two children and Oreo the dog.
Councilman Walker is running for re-election this October for Council at Large, Division B.