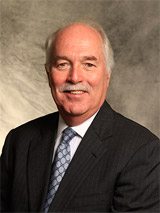 Mr. Rigamer is well known for his work with GCR Inc. – a professional consulting firm he founded in 1979. He expanded GCR's offerings from local planning and managerial assignments to a national clientele in multiple industries. Today, GCR has a staff of 300 focused on the development and implementation of complex enterprise solutions for corporate and governmental clients throughout the US and abroad.
In 2013, Greg Rigamer established BDPC, LLC a consulting firm focused on strategic political initiatives. He offers a fundamental perspective of the electoral process to multiple candidates seeking local, state, and federal offices. He has proven to be very effective on behalf of candidates, referendums, and initiatives.
Mr. Rigamer received a Bachelor of Arts from Louisiana State University in Philosophy and a Master of Science in Urban Studies from the University of New Orleans. He is the recipient of the 2007 University of New Orleans' Distinguished Alumnus Award.