Rafael C. Goyeneche, III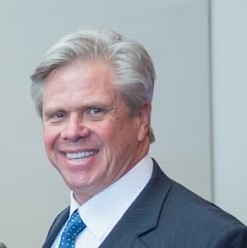 Rafael Goyeneche in a New Orleans native. He graduated from De La Salle High School, received his undergraduate degree from Louisiana State University and his juris doctorate from Loyola Law School. Upon graduation from law school, Rafael served as an assistant district attorney in Orleans Parish between 1980 – 1986. During his tenure in the D.A.'s office Rafael worked in trails, screening and was appointed chief of the Economic Crime Unit, a unit responsible for investigation and prosecuting white collar crime.
Rafael joined the staff of the Metropolitan Crime Commission in 1986. He was named president of the Metropolitan Crime Commission in 1989. He is responsible for managing all aspects of MCC operations.
CLICK HERE TO REGISTER FOR THE AUGUST LUNCHEON